Celebrating Pride Month with The Stonewall Inn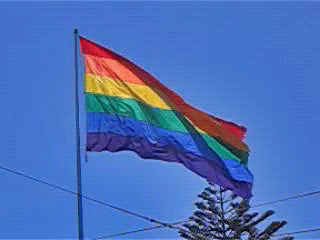 Last year we teamed up with The Stonewall Inn for a special Pride Month-exclusive beer, our Stonewall Inn Wit. Needless to say we were extremely honored– it's not every day you get to pour beer at a National Monument. And we're happy to announce that our Stonewall Inn Wit will be returning to the taps once again, just in time for Stonewall's 50th Anniversary Party on June 4th.
But our beer wasn't the only thing that launched last year–we also saw the start of The Stonewall Inn Gives Back Initiative. And within the last year they've accomplished some incredible things to support LGBTQ communities all across America, while also honoring the important role The Stonewall Inn played in LGBTQ civil rights history.
If you can't join us at the 50th Anniversary party, don't stress–you'll still be able to find our Stonewall Inn Wit on tap at The Stonewall Inn, our Tasting Room, and a few other places for the rest of Pride Month. Plus we've got a few more Pride Month events in the works as we speak.
Even if you can't make it to Stonewall this time around, #pourproudly wherever you are and let's celebrate another great Pride Month.
Back to all blog posts