End Oktoberfest Right at The Ginger Man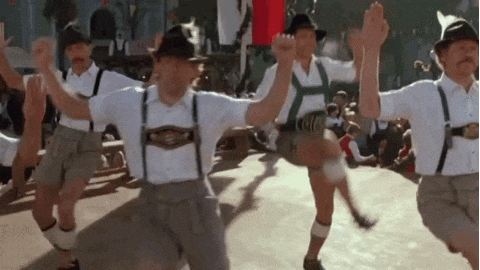 Summer romances, Hugh Jackman's tenure as Wolverine, and Oktoberfest: three wonderful things that sadly must come to an end one day. In order to properly honor the world's best beer festival, we're sending it off in style with the good folks from the Ginger Man.
Join us on October 3rd, the last day of Oktoberfest, at all Ginger Man Texas locations for our Oktoberfest Send Off. Starting at 6PM if you order a stein of Brooklyn Oktoberfest you get to keep the wonderful stein glass it comes us. And trust us, these are some awesome, gigantic steins worthy of a Norse god. Unfortunately the glassware is limited, so be sure to arrive early if you want to imbibe like a Bavarian all year long.
So swing by, raise a stein, and let's bid farewell to Oktoberfest until next year–we're already counting down the days. Prost!
Come hang with us at:
+The Ginger Man Dallas
+The Ginger Man Plano
+The Ginger Man Fort Worth
+The Ginger Man Southlake
+The Ginger Man Austin
+The Ginger Man Houston
Back to all blog posts