Come Hang at Saratoga Beer Week (NY)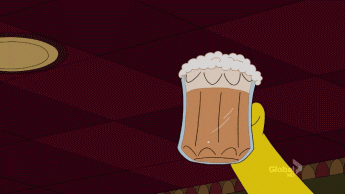 Though we're terribly disappointed no actual toga parties are planned, we're still thrilled to be part of Saratoga Beer Week this year. In addition to our booth at the highly-anticipated and awesomely-named Beer Summit on February 24th, we've got all sorts of beer samplings, shindigs, and pint nights planned for the Spa City.
Check out where we'll be talking beer and slinging swag, and we'll raise a glass to another successful Beer Week.
Thursday, February 22
+9 PM at Caroline Street Pub: Stop by for Night of the Flamingo and compete for Brooklyn swag and free pints.
Friday, February 23
+3 PM at EBI Beverage: Before you stock up on beer for the weekend, check out our bottle and can sampling including our brand spankin' new Bel Air Sour.
+3 PM at Minogue's Beverage Center: Drop by to talk hops and sample some of our best and brightest beers.
+5:30 PM at Forno Bistro: We're serving up beer pairings to daze and delight, including a special offering of our rare Ghost Bottles.
Saturday, February 24
+12 PM and 5 PM at the Saratoga Beer Summit: Come hang while we pour proudly alongside 80 other incredible breweries from around Saratoga and beyond.
Back to all blog posts