The Weekly Sixer: June 23
Cider from Beyond the Grave: The spooky folks at Proper Ciders have started making hard apple juice from trees growing in Brooklyn's historic and beautiful Green-Wood Cemetery. The cider's probably delicious, but we're still scared an ethereal scream will burst out when we pop the bottle open. You may need to burn some sage if you're enjoying this most metal of ciders.
Sunny's Stays Open: Our fellow Brooklynite, Weekly Sixer regular and esteemed local watering hole Sunny's Bar has managed to raise enough funds to keep their doors open, music playing and curious folks coming in for a heartfelt expression of what a bar should be. Plus, you can get there on the new East River Ferry lines, so you're really out of excuses to go to Red Hook.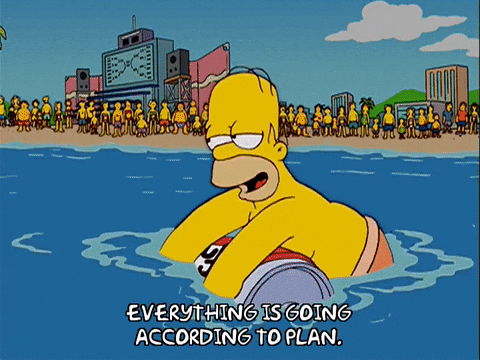 Rise of the Swim-Up Bar: With summer heating up you've probably considered setting up an in-apartment kiddie pool and throwing back some cold ones. Pro-tip: it will end in disaster. Learn about the roots of real-deal swim up bars while you dream of your own, and be glad you didn't have to drive through a desert to reach their Vegas roots.
I Fought the Law and the Law Won: July 4th is fast approaching, but before you celebrate all that good ol' American freedom be sure to check this list of ridiculous drinking laws around the USA to ensure you keep that freedom. Drinking responsibly is important, but these measures speed right past safety into absurdity.
Gender Neutral Beer: The NYC Pride Parade is this weekend, and Threes Brewing has come up with a fine way to celebrate and show of your pride with their new beer Gender Neutral. The beer stands for equal rights in both message and action, since a portion of all proceeds go to the Human Rights Campaign. Keep an eye out for Gender Neutral and our own The Stonewall Inn Wit around town, and tag them #Pourproudly when you grab a pint.
Clooney is a Money Monster: Noted human rights lawyer Amal Clooney's husband George Clooney just sold his Casamigos tequila company for a cool billion dollars. Considering he just started the company with his friends less than 5 years ago, it seems like Clooney figured out a pretty solid business model. Reports that proceeds would go towards removing nipples from Clooney's old Batsuits are unconfirmed, but persistent.
Back to all blog posts