Get Ready for a Total UK Takeover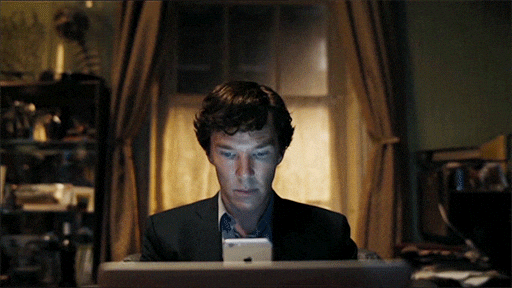 Big news for all our friends across the pond: from February 2-9 we're staging a tap takeover all across Great Britain. And when we go big we go really big–we're talking 43 different pubs and restaurants pouring Brooklyn beers all week long.
Each site will have a lineup of Brooklyn classics on tap so you can grab the right pint no matter if you're an IPA hophead or a dark beer dork. We'll be pouring Brooklyn Lager, Scorcher IPA, Insulated Dark Lager, Naranjito, and if you're lucky you may even encounter East IPA or Sorachi Ace.
Check out the list of venues below to see where you can find us, and keep an ear to the ground for karaoke nights, pub quizzes, and other special events we'll be throwing throughout the week.
England:
+Alex- 53 Alexandra St, Southend-on-Sea SS1 1BW, UK
+Anchor- 323 Gloucester Rd, Bristol BS7 8PG, UK
+Bristol Pear- 676 Bristol Rd, Birmingham B29 6BJ, UK (Karaoke on 2/4 from 7-10PM)
+Cavendish- 220 West St, Sheffield S1 4EU, UK
+City Arms- 288 Cowley Rd, Oxford OX4 1UR, UK
+Dry Dock Leeds- Woodhouse Ln, Leeds LS2 3AX, UK
+Faraday- 2 Church St, Epsom KT17 4NY, UK
+Footage- Grosvenor St, Manchester M1 7DZ, UK (Karaoke on 2/4 from 7-10PM)
+Gosta Green- Holt St, Birmingham B7 4BG, UK (Karaoke on 2/4 from 7-10PM)
+The Graduate Sheffield- Surrey Street, Sheffield S1 2LH, United Kingdom
+The Graduate York- 6-12 Lendal, York YO1 8AA, UK
+The Hope & Anchor- Maryland St, Liverpool L1 9DE, UK
+The Horn in Hand- Goldsmith St, Nottingham NG1 5JT, UK
+The Inferno- 38 Holdenhurst Rd, Bournemouth BH8 8AD, UK
+The Keystones- 4 Monkgate, York YO31 7PE, UK
+The Library- 229 Woodhouse Ln, Leeds LS2 3AP, UK (Karaoke & Meet the Brewery on 2/8 from 8-11PM)
+The Library Durham- 46 Saddler St, Durham DH1 3NU, UK (Karaoke on 2/7 from 7-10PM & Meet the Brewery on 2/9)
+The Loaded Dog-144 London Rd, Leicester LE2 1ED, UK
+The Lost Hour- 217-219 Greenwich High Rd, London SE10 8NB, UK (Karaoke on 2/4 from 8-11PM & Meet the Brewery on 2/3)
+The Mailbox- 20 Guildhall Street, Lincoln LN1 1TR, UK (Karaoke 2/8 from 7:30-10:30PM & Meet the Brewery on 2/6)
+The Pavlov's Dog- 21-23 St Mary's Butts, Reading RG1 2LN, UK
+The Penny Theatre- 30-31 Northgate, Canterbury CT1 1BL, UK
+The Phantom- Leicester Rd, Loughborough LE11 2AG, UK
+The Phoenix- 122 Gosford St, Coventry CV1 5DL, UK
+The Roper Hall- Friargate, Preston PR1 2EE, UK (Karaoke 2/8 from 7:30-10:30PM)
+The Roundabout- 2-4 Drake Circus, Plymouth PL4 8AQ, UK
+Royal London- 4-6 Wulfruna St, Wolverhampton WV1 1LX, UK
+The Soar Point- The Newarke, Leicester LE2 7BY, UK
+The Southfield- 18 Southfield Rd, Middlesbrough TS1 3BZ, UK
+The Bloomery- Nile Street, Broomhill, Sheffield S10 2PQ, UK
+The Canon- 1 Barton St, Bath BA1 1HQ, UK
+The Warehouse-12 Zetland St, Huddersfield HD1 2RA, UK
+The White Harte- 54-58 Park Row, Bristol BS1 5LH, UK (Karaoke on 2/7 from 8-11PM & Meet the Brewery on 2/2)
+The Clarendon- 44-46 Clarendon Ave, Leamington Spa CV32 4RZ, UK (Meet the Brewery on 2/7)
+The Exonian- 99-101 Fore St, Exeter EX4 3HY, UK
Scotland:
+Ark Glasgow- North Frederick Street, Glasgow G1, UK
+Bobbin- 500 King St, Aberdeen AB24 5ST, UK
+Braes- 14-18 Perth Rd, Dundee DD1 4LN, UK
+Chanter- 30-32 Bread St, Edinburgh EH3 9AF, UK (Karaoke on 2/4 from 8-11PM)
+Hall- 457 Sauchiehall St, Glasgow G2 3LG, UK
+The Triplekirks- Schoolhill, Aberdeen AB10 1JT, UK
Wales:
+Gassy's- 39-41 Salisbury Rd, Cardiff CF24 4AB, UK
+The Woodville- 1-5 Woodville Rd, Cardiff CF24 4DW, UK
Back to all blog posts