YOU

SHOULD

REALLY
MEET
SHERRY
AGED IN HOUSE OF LUSTAU SHERRY BARRELS
Inspired by one of the cocktail world's most important ingredients, Capataz has gained its unique profile through a full year of aging in Pedro Ximénez and amontillado sherry barrels from the legendary House of Lustau. It emerged full of sherry character, with hints of dates and tobacco on the nose and a dark, powerful body.
SHERRY BARREL AGED BARLEYWINE-STYLE ALE
11.3%
VERY LIMITED
DRAFT
DRIED FRUIT, NUTS AND CHOCOLATE, RICH COFFEE
BE SURE TO SHARE
House of Lustau is revered in the world of sherry, channeling generations of tradition to create some of the most celebrated sherries available. When our Brewmaster Garrett Oliver reached out to House of Lustau about using their barrels, it took quite a bit of tasting and conversation for them to answer: we'd have the barrels, but it would take a couple of years. The dedicated team at House of Lustau carefully inspected, tested and repaired a selection of vintage barrels before seasoning the wood using gallons of fine sherry. When the barrels arrived in Brooklyn we greeted them with a freshly brewed barleywine. After months of patient aging, we finally opened the barrels and beheld Capataz: a complex and remarkable beer that wears its sherry heritage proudly on its sleeve.
TRY IT WITH

SHARP CHEDDAR
TRY IT WITH

SOFT PRETZELS
TRY IT WITH

HOT DOGS
TRY IT WITH

ROASTED MEATS
TRY IT WITH

VENISON CHILI
TRY IT WITH

CHARRED VEGETABLES
TRY IT WITH

FINE COCKTAILS
TRY IT WITH

POWERFUL BLUE CHEESES
TRY IT WITH

GRILLED SHRIMP TACOS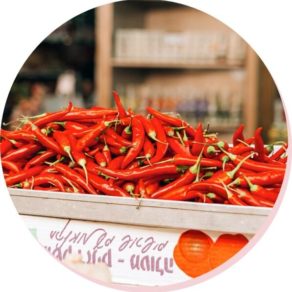 TRY IT WITH

SPICY GREEN PAPAYA SALAD
TRY
CAPATAZ
WITH
PAIRINGS