MONDAY - SUNDAY
CHECK GOOGLE FOR OUR UPDATED HOURS
MONDAY - SUNDAY
CHECK OUR GOOGLE FOR UPDATED HOURS
BROOKLYN
WELCOME TO THE TASTING ROOM
Our Tasting Room is open for indoor and limited outdoor service, and to-go beer and gear each Monday-Wednesday from 4-9 PM, Thursday from 4-10 PM, Friday from 2-10 PM, Saturday from 12-11 PM, and Sunday from 12-8 PM.
Drinkers from down the block and around the globe come together in our Williamsburg home to celebrate their beverage of choice. We're getting back to our packed weekends and laid-back weeknights, with parties, fundraisers, live music, bar trivia, and more filling the room. Fortunately, some things don't change: the music is good, our bartenders are friendly, and you can always count on seeing someone new and interesting on line.
Check out the information here to plan your future visit, book a spot on a tour, or learn about booking a private event. Or just make sure we're going to be open with the Special Events & Closures button up top and come see what's happening. We'll be here when you're ready.
GET
DIRECTIONS
Even tried-and-true New Yorkers are baffled by our transit system from time to time. We're here to help.
VISIT US
79 N 11th St.
Brooklyn, NY 11249
OUR BARTENDERS DON'T TAKE MUSICAL REQUESTS, BUT THEY DO TAKE SUGGESTIONS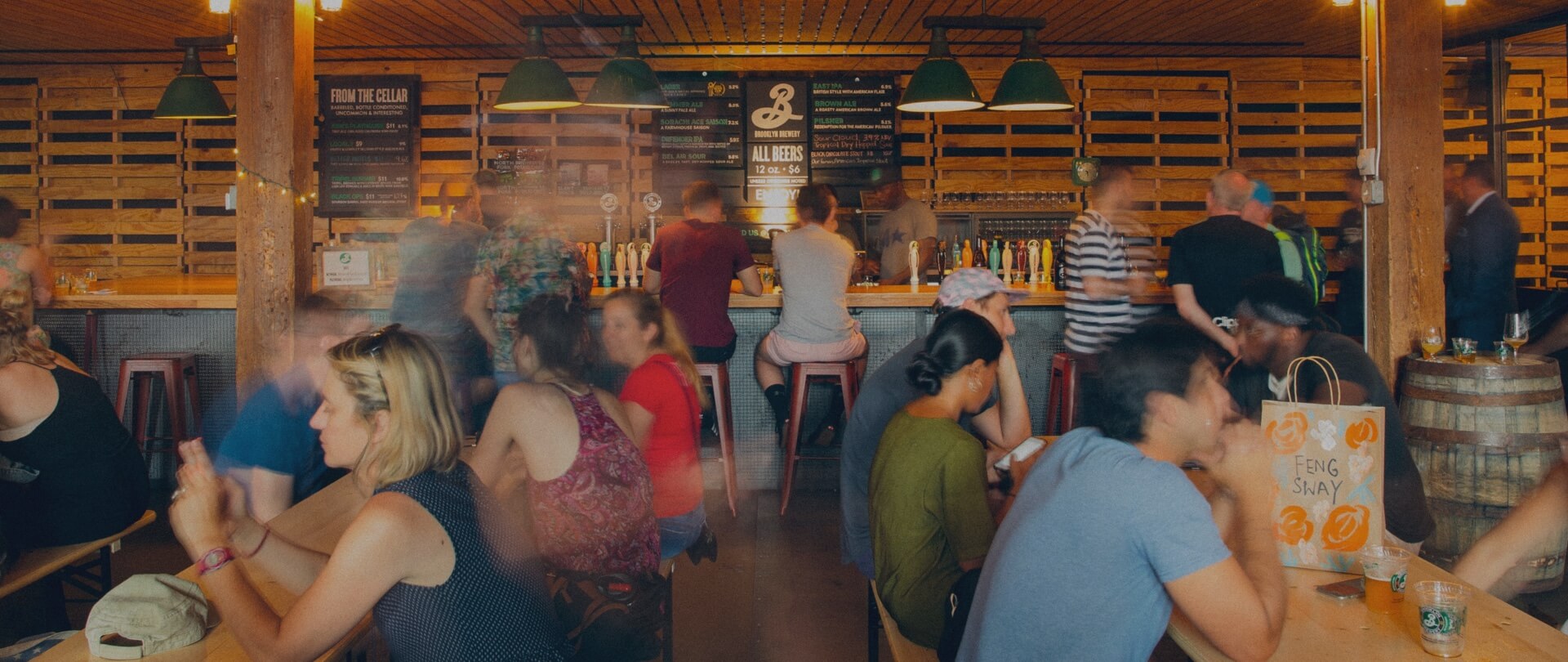 TASTING ROOM EVENTS
Find out about upcoming shows, food vendors, musicians, parties, dog costume contests and more