A HAZY IPA FOR THE PEOPLE
Just as the Pop Art movement created big, bold art for everyone to enjoy, our Pulp Art is a hazy IPA for all. This modern masterpiece is a delicious blur between beer and art, with billboard-sized notes of bright tropical fruit and a refreshingly soft finish. Pulp Art brings juicy refreshment for everyone, from haze aficionados to those just discovering the lush world of tropical hops.
If you're looking for a powerful spin on Pulp Art Hazy IPA, check out our brand new Pulp Art Hazy Double IPA and prepare for supersaturation.
Hazy IPA
6.5%
YEAR-ROUND
6pk & 12pk 12oz cans, 4pk 16oz cans, 19.2oz cans, and Draft
Notes of pineapple juice, ripe mango & bright citrus pulp from Citra, Strata & Simcoe hops
HAZY! JUICY! TROPICAL!
TRY IT WITH

SPINACH SALAD
TRY IT WITH

PIZZA
TRY IT WITH

TROPICAL FRUITS
TRY IT WITH

SHARP CHEDDAR
TRY IT WITH

SORBETS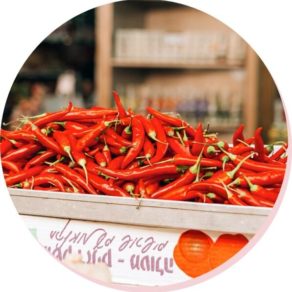 TRY IT WITH

SPICY CHILIES
TRY IT WITH

FRESH GUACAMOLE
TRY IT WITH

BRUNCH
TRY
PULP ART HAZY IPA
WITH
PAIRINGS