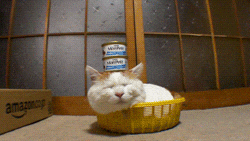 Start 2020 on the right foot by helping us collect food for AHRC NYC's annual Martin Luther King Jr. Day Food Drive.
We have a collection bin in the Tasting Room for non-perishable food items like cans or boxed goods, and since one good turn deserves another we're giving away a free beer to everyone who donates through January 15th. Items should not be passed expiration date, dented or rusted.
And even though it's called the MLK Food Drive, we're actually collecting a lot more than food. Feel free to give hygiene products and warm winter accessories like scarves, hats and socks–every item counts.
The AHRC is an incredible organization that helps people with intellectual and other developmental disabilities throughout the five boroughs. And if you want to get further involved, then you can volunteer with AHRC on MLK Day as they combat food insecurity around NYC with CityMeals on Wheels. Just email [email protected] to find out more.